Dear Mr. President Trump,
Please consider talking about American colonization of the Moon,
establishing USA's ownership, and paying off $17 trillion of the national debt.
This will inspire millions of citizens to work to make America great again.

As a real estate developer, you are the only President who thinks big
enough to comprehend the value of this new property. If China or Russia
want to establish a base, or go to Mars, the Moon is a crucial first base.
In Cosmic Consciousness, you think "outside the box" and "outside the globe".
That's why you are worth $10 billion, and the other candidates are not.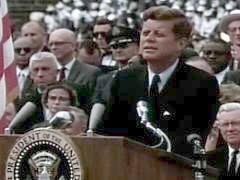 All great ideas sound ridiculous at first. For example, it was once
"impossible" to talk to people on the other side of the Earth,
before cell phone technology and modern telecommunications.
President John F. Kennedy was ridiculed at first about his Moon speech.
Politicians criticized him for not focusing on problems here on Earth.

Donald, you can make a history making speech, similar to JFK's.
"This nation should commit itself to achieving the goal,
before a decade is out, of establishing a base on the Moon."
"We will build the wall" is inspiring, yet it is about making limits.
"We will build a Moon base" is even more inspiring, about no limits.
This is a goal every human being can rally around, including Mexicans.
You know the value of competition. Competition brings out our best.
Over 40 years of "international cooperation" has accomplished little.
The USA, along with China and Russia, have become complacent.
The whole human race has lost out by having no more Moon race.
A large dark asteroid could hit Earth any time, wiping out humanity.
Many high tech jobs could be created by our assuming leadership
and ownership of the Moon, collecting money on land options and
property sales to finance the rocket and other technical development.
Getting America back in the Moon Race will bring a "brain drain"
of top scientists and engineers from other countries back to the USA.
Thousands of jobs would be created, as they were in the 1960's,
for American citizens, not illegal aliens.
Presidents Kennedy, Johnson, and Nixon, through the Moon Race,
stimulated American industry jobs in the 1960-1970's, with many
side benefits to the public, from Tang to memory foam mattresses.
Developments in rocket technology helped our national defense.

The Russians have just announced their plans to colonize the Moon,
with help from the European Space Agency. Not NASA, but ESA!
express.co.uk/news/science/612759/European-Russians-team-up-colonize-Moon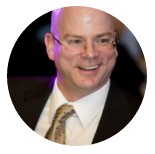 Forbes just published "China Likely To Beat NASA Back to the Moon"
forbes.com/sites/brucedorminey/2016/03/24/china-likely-to-beat-nasa-back-to-the-moon
You are a great builder. Your company can build a great base on the Moon.
Russia, China, Mexico, tourists, and others will pay for it - through various fees:
| | |
| --- | --- |
| Revenue source | Potential revenue |
| Property Sales | $1,000,000 per square mile |
| Rental / Land Lease | $2000 / month per square mile |
| Security Deposit | $2000 per square mile |
| Trump Interstellar Hotel | $300/night, double, 5 star |
| Trump Space Port fees | $500 per lunar landing |
| Moon Base Management | $100/hour per worker |
| Trump Construction fees | $100/hour per worker |
| Trump Architect Services | $200/hour per architect |
| Trump Shuttle | $500 to Space Station |
| Trump Hotel Space Station | $300/night |
| Earth View Golf Course | $180 / 18 crater game |
| Miss Moon Beauty Pageant | Miss Universe prize |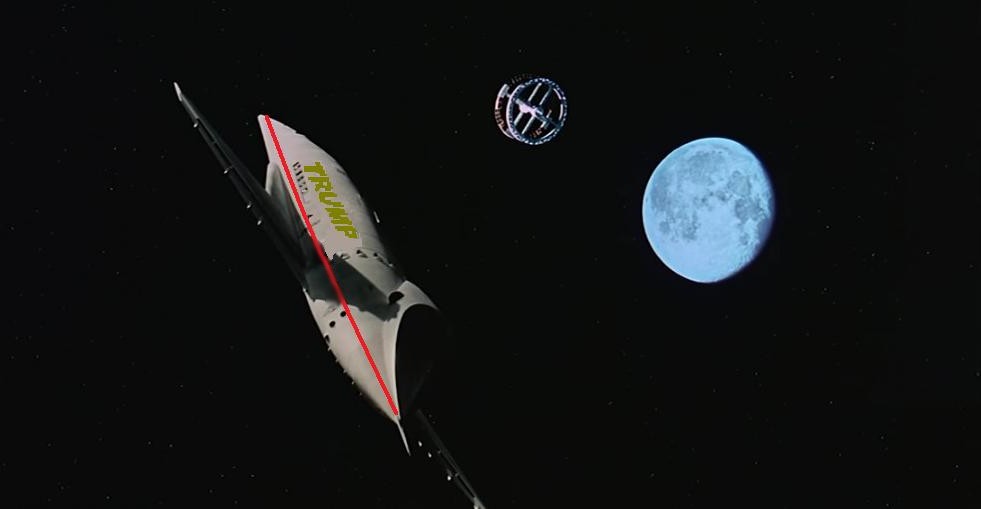 As the Land Lord the USA could charge the above prices to others.
As tenants, we would have pay China or Russia possibly more rent
or be cut off from a crucial stepping stone for space exploration.
Moon Mining
The Moon has many precious minerals, such as:
Gold
Silver
Titanium
Iron
Aluminum
Magnesium
We can afford it.
If Bush and Obama had $700 billion to bail out Wall Street,
the USA can afford about $30 billion to go to the Moon.
Many, including NASA astronauts and scientists, say that the
Van Allen Belts of deadly radiation prevented the Apollo crews
from going beyond Earth orbit, and that rocks can be brought
back by remote controlled landers as Russia's Luna did in 1970.
This would be another example of lying to the American citizens
and huge waste of tax payer funds. However if Richard Nixon
psyched out and collapse the Soviet Union, it was effective strategy.
You rightly stated on CNN to Wolf Blitzer: "Everything in
Washington is a lie." Donald Trump will bring Truth to America.
Regardless of whether you believe the 1969-1972 missions were
faked, it is high time for NASA to put Americans on the Moon
by 2025, in your Presidential administration. The heavy radiation
shields of the Orion capsule, and the stronger rocket boosters
are almost ready for a real Moon landing.
If any nation is to colonize the Moon it should be a nation
that respects human rights, as we do with the U.S. Constitution.
China and Russia will establish a Communist dictatorship.

Here again, the USA is losing out, from our stupid DC politicians.
We spent $30 billion of US taxpayer money to go to the Moon,
risking our astronaut lives and plant 6 flags. Then US politicians
agreed to a stupid treaty which shares the Moon with other countries
that cannot even go there. They can claim land, and we get nothing!
This is a worse treaty the Iran nuclear deal. Total incompetence!
They literally gave away the Moon - the world's worst negotiation.

We allow the Russians to use the International Space Station
which was mostly created with NASA funds. They are learning
all about our technology. Then they could use it as a platform
to develop their Moon colonies. Is Congress stupid or what?

There are 17,000,000 square miles of real estate on the Moon.
Regions with an Earth view, and water could sell for more.
Parcels of 1 square mile could be sold for $1,000,000
to other countries, eliminating $17 trillion in our national debt.

The cost of the Apollo program was $30 billion, which is $194
billion in today's dollars per www.USInflationCalculator.com
We spent more on the F35, which is useless against terrorists.

NASA's budget is $17 billion per year, accomplishing little.
Astronauts go up, and down, and orbit around. That's it!

Lunar property provides real collateral for the US Dollar which
is currently backed only by nothing - empty space. The Treasury
"promises the Moon" to those who buy U.S. bonds anyway.

The land we are now standing on was once owned by natives.
But the settlers, with boldness and strength claimed it.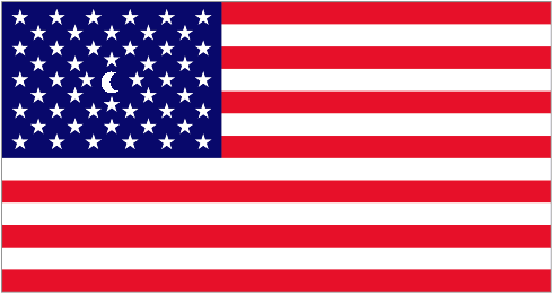 The same goes for the Moon. It belongs to whoever has the
guts and strength to claim it. Donald Trump has what it takes.
The Moon could even become the 51st state.

This plan will get the Evolutionary Force of Nature behind the
Trump campaign. It is our destiny to expand the human race
to the stars. The first stepping stone is the Moon.

I worked for NASA as a computer programming contractor
at the DC Headquarters and Goddard Space Flight Center,
for 3 years, and was disappointed that there seemed go be
no plans to develop the property that the USA pioneered.

No other candidate is talking about what is right up there
in front of us every night. Even talking about a Moon base
will help inspire Democrats to turn into Trump supporters.
Politicians have not accomplished a Moon landing in 44 years
G.W. Bush talked about it in 2004, then nothing came of it.
www.NASA.Gov/missions/solarsystem/bush_vision.html
Rafael Ezequel Cruz is Chairman of the Senate Committee
overseeing NASA and did not even know what the Van Allen
Belts (the biggest obstacle) are until I told him in Mt. Pleasant.
www.AmericanMoon.org/Cruz
When weapon manufacturers want more war profits, they lobby
Congress for an aggressive foreign policy. The Moon Race
will give the a peaceful way to profit from rocket technology.
Lockheed can make lunar landers again, not death drones.
Without war profiteers lobbying Congress for more wars,
to pay their payroll, world peace can finally be achieved.
The Trump City Moon Base will make the human species
invincible for the first time in all of history. Even if the Earth
becomes uninhabitable by global warming, a nuclear disaster,
or a dark "planet killer" asteroid that could come any time,
the Trump City citizens will keep the human race alive.

Let's make American great again, as it was with JFK.
Let's make the Moon American again.

Rick Shaddock
(Trump campaign delegate for Fairfield Iowa)
American Moon Association
1629 K Street NW, Suite 300
Washington, DC 20006
202-221-5022
202-449-9500 fax
www.AmericanMoon.org
Lobbying Congress for a American Moon base within a decade